Our Vision
Our vision is to inspire, motivate, and support individuals to achieve their physical goals and live their best lives.
Our Philosophy
At Tvasta Care physiotherapy, our philosophy is centered around providing personalized, evidence-based care that addresses the unique needs and goals of each individual. We believe in taking a holistic approach to treatment, focusing not just on managing symptoms but also on addressing the root cause of the issue. Our team of skilled and experienced physiotherapists is dedicated to providing the highest quality of care, utilizing the latest techniques and technologies to achieve optimal results. We also believe in fostering strong relationships with our clients, building trust and open communication to ensure a positive and successful treatment experience. At Tvasta Care physiotherapy, we are committed to empowering individuals to take control of their health and achieve their physical potential.
Our Mission
We are committed as primary healthcare professionals to help our clients resume their lifelong pursuit of health, fitness, and well-being.
High Quality
We take a goal-oriented approach to healing. Whatever your goals might be we want to help you achieve them
Patient Care
We'll provide hands-on treatment in the office and education you can take home with you, enabling you to become an active participant in your recovery and future physical health.
Professional Service
our head physiotherapy has 25 yrs of clinical experience.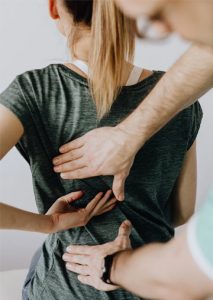 Head of Tvasta Care Physiotherapy
Sr. Consultant Physio therapy
Member Indian Association of physiotherapists Singapore Association of Physiotherapists Worked as a physiotherapist in Renowned Hospitals over 2 decades.

KK Womens and Children Hospital ,SINGAPORE
Sir Ganga Ram Hospital , New Delhi
Medanta Hospital, Gurgaon
Lok Nayak Jai Prakash Hospital , New Delhi
Neelkanth Hospitals Pvt. Ltd. , Gurgaon
Paras Hospitals, Gurgaon
Vishwas Special Children Care.. NGO, Gurgaon
We're hiring Therapists
If you're a Physical therapist looking to take your career to the next level, explore all the Physical Therapy career opportunities.
We're looking for candidates who are ready to bring their expertise to our team and strive to provide the very best service to our clients.