About Us
Tvasta Care physiotherapy is a new innovative project of Dr. Ruchi Chadha in the field of physiotherapy and is considered one of the best physiotherapy in Gurgaon.  After a dedicated career spanning over 2 decades in all renowned corporate hospitals, nationally & internationally ,she has decided to use all her expertise to provide one of the best physiotherapy center for patient care in Gurgaon . Using latest state of the art equipment and aided by a dedicated team of senior experienced physiotherapists. Dr. Ruchi Chadha has pioneered to revolutionise physiotherapy care in India by exploring its extended scope in almost every field of disease & disability and every age group. Worked in internationally renowned KK Women & Children Hospital Singapore. Successfully managed physiotherapy departments in all well known hospitals of Delhi & Gurgaon. Also taken social initiatives in lending a helping hand in many NGO. Worked dedicatedly in Vishwas NGO & pioneered community rehabilitation programs in suburban & rural areas.
Head of Tvasta Care Physiotherapy
Sr. Consultant Physiotherapy
Member Indian Association of physiotherapists Singapore Association of Physiotherapists Worked as a physiotherapist in Renowned Hospitals over 2 decades.

KK Womens and Children Hospital ,SINGAPORE
Sir Ganga Ram Hospital , New Delhi
Medanta Hospital, Gurgaon
Lok Nayak Jai Prakash Hospital , New Delhi
Neelkanth Hospitals Pvt. Ltd. , Gurgaon
Paras Hospitals, Gurgaon
Vishwas Special Children Care.. NGO, Gurgaon
Latest News and Research
Find out the latest news about our Physiotherapy Clinic and information about all your Physiotherapy and health related needs.
We are always happy to hear what you have to say so be sure to leave a comment.
Read all News
At Tvastacare Physiotherapy, we understand the debilitating effects of nerve tension and the impact it can have on a...
Read Post
Customized physical therapy may be a useful way to ease low back pain, which affects an estimated 31 million Americans...
Read Post
As we age, our bodies go through a variety of changes that can impact our mobility and overall physical health. Seniors...
Read Post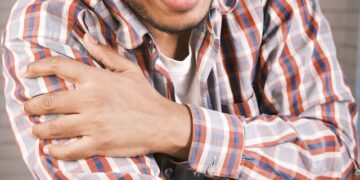 Arthritis is a common condition that affects millions of people around the world. Inflammation of the joints, which...
Read Post
Knee pain is a common problem that can affect people of all ages. Whether it's due to an injury, arthritis, or...
Read Post
Client Testimonials
Dr Ruchi consulted my patients. She was very friendly and helpful and patients were really thankful and satisfied. Physio is absolutely outstanding. Thank you very much for your great, attentive service.
Dr Parikshat Gopal
Orthopaedic Surgeon – Army Hospital
Dr Ruchi was fantastic! The care I received was impeccable. Great place! I also love the availability of the Fit Plan for continued support after my discharge.
Nalini Kaushik
Back Pain Patient
Everyone I worked with was wonderful, very professional, caring and prompt. My therapist was great, as were all of the aids!
Anjala Verma
Foot Injury
I had a really positive experience and my shoulder is totally functional again, without pain! I really enjoyed my treatment from Dr Ruchi, and all of the rest of the staff.
Rajshree Subramanium
Sports Injury